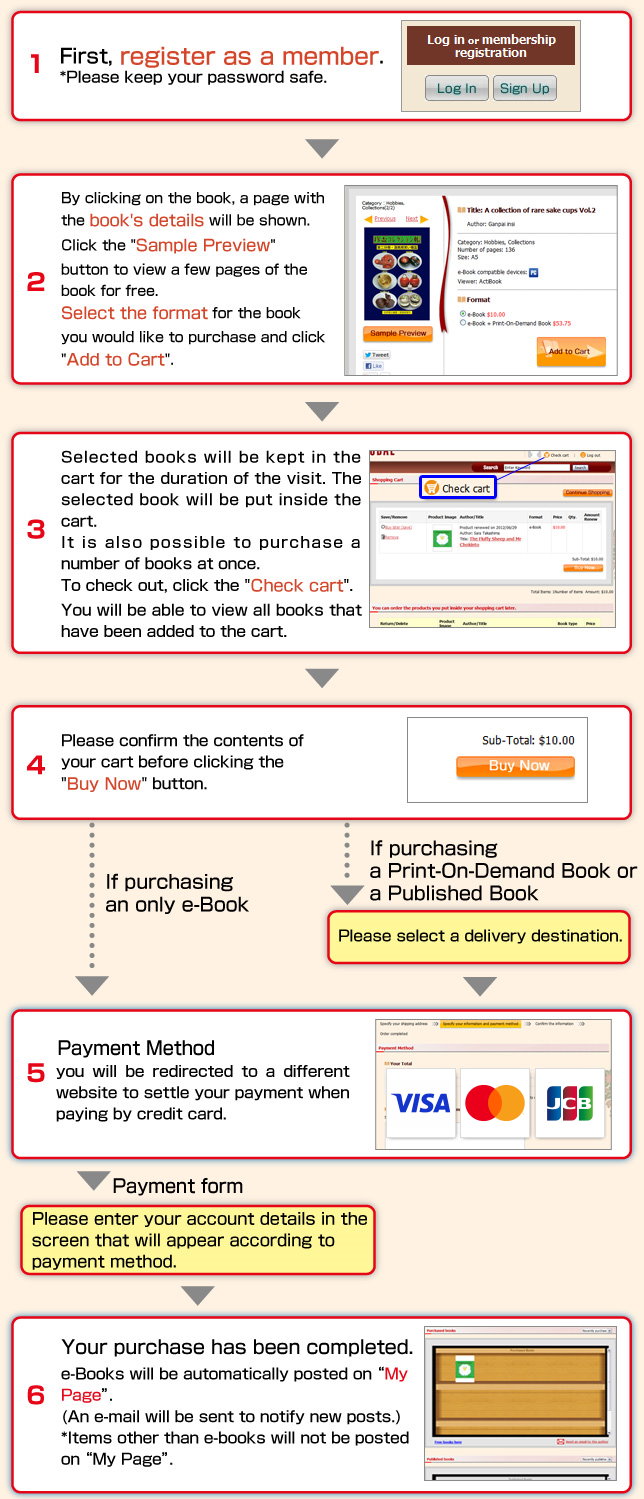 e-Book Browsing Deadline
- E-books are able to be browsed until 3 years after being purchased.
- Print On Demand books will be delivered within two weeks of being ordered by either courier or mail service. If the product purchased has not arrived within the specified deadline, please contact us at customer services by e-mail.
Shipping Process
The system of delivery is either hand delivery or delivered to a postbox, depending on the product.
In cases of postbox deliveries, there may be difficulties depending on the customer's postbox size.
Please note in advance that in such cases, we may set the packages by the postbox instead.
Shipping Overseas
We use EMS (Express Mail Service) to ship overseas to designated locations.
Shipping fees will vary according to the area designated and the weight of the product.


Payment Methods
Payments may be made through credit card accounts.